It's Comeback Time
race for your coach, your teammates and yourself!
If there's one thing we learned from lockdown, it's that, when it's taken a way, we pine for the freedom of being in the great outdoors and exercising at will. As a result, people have rediscovered their love for nature and exercising, particularly riding their bikes. We've also been reminded about the importance of our health and well-being, and have a renewed resolve to eat better and exerciser more.
Getting back in the game, however, can be tricky; especially if you are doing it alone, and without structure or a goal in mind.
That's why we are excited to introduce Comeback Time!
With the lockdown restrictions easing and summer fast approaching, there is no better time to make your comeback. To help guide you to fitness, we've brought together four legends of the mountain biking game as coaches, who will offer training to you for free.
With coaches Oli Munnik, Sarah Hill, Timo Cooper and Johann Wykerd, each of whom will offer their own unique #KAPsani2c training programme, you will be in excellent hands.
choose your coach
click / tap on each coach for more info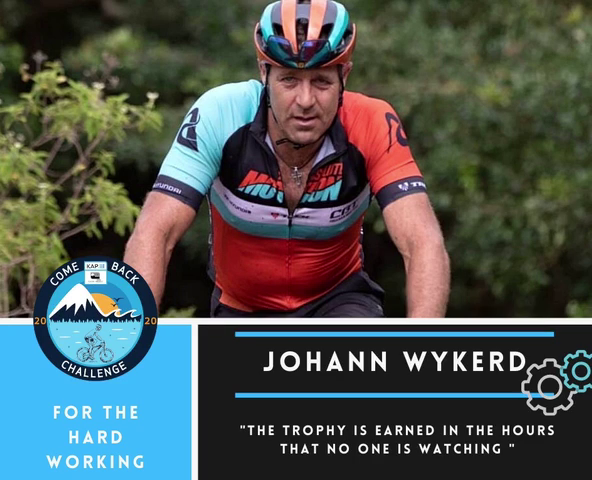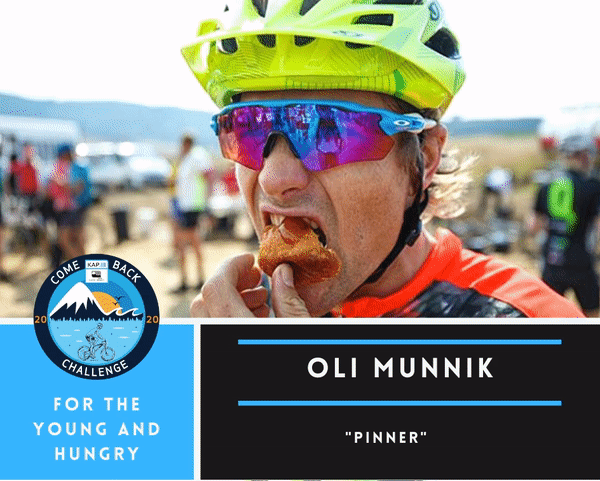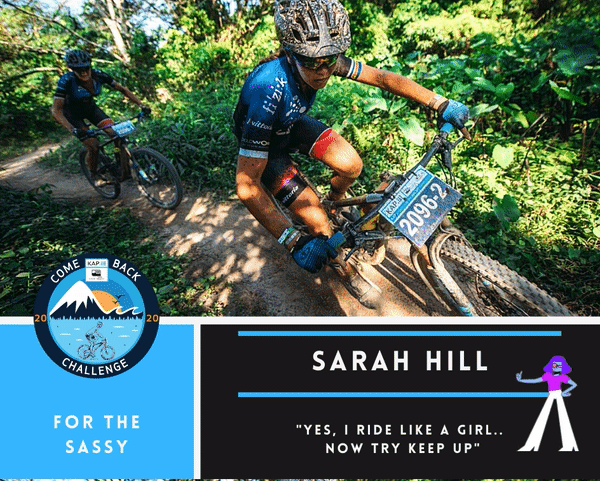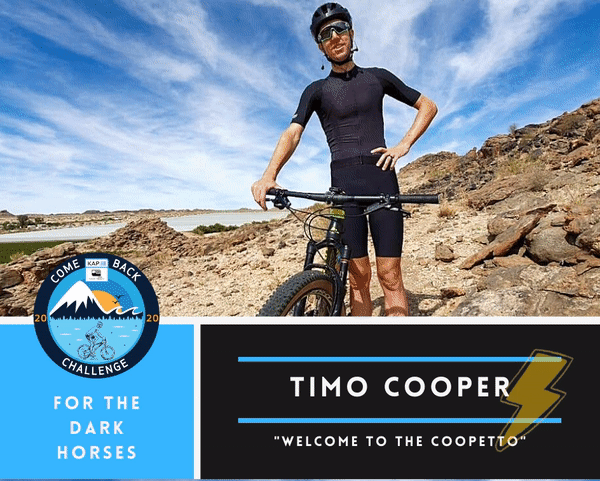 how it works
Choose the coach you want to train with and ride for. Our suggestion is that you select a coach who lives in your region so that you can join them for pre-sani2c training rides from time to time. To make an informed choice, meet the coaches and examine their credentials by clicking each of their coach cards above.
Once you've chosen your coach, fill in and submit the relevant coach card form to join their team.
When you've signed up, your coach will guide and motivate you over a three-month training block that begins on 1 September. There will be four training days per week (Monday, Wednesday, Friday and Saturday), details of which will be emailed to you each week. This information will also be shared across our social media platforms.
The training programmes are designed for riders who want become fitter so that they can make the most their #KAPsani2c experience. Adequate training will not only add to your enjoyment of the event, but also help you stretch your potential. (Please note, though, that the programmes are

not

exclusive to #KAPsani2c riders. See below.)
Come event week, #KAPsani2c riders who have participated in the programmes will race for their particular coaches. It will be Team Oli vs Team Sarah vs Team Timo vs Team Johann. In other words, one massive race within a race! The team with the fastest collective time at the end of the event will win.
Important note: Not only is this programme FREE but it is also NOT exclusive to #KAPsani2c entrants. Everyone can participate. Our hope is that this motivates you to get back onto your bike and to make your comeback as a fitter and healthier version of yourself.
Race for your coach, your teammates and yourself! Join NOW!
If you are already fit and would prefer a more advanced, customised programme, please contact:
​