Welcome to 2019
If you are like me and still wondering where 2018 went, perhaps you should brace yourself as I have because before we can say, "life is not all downhill", 2020 will be here.
We trust that you are well rested, motivated and are managing all those New Year resolutions with ease!
The Christmas break afforded me time to pounder over some of my dreams. Reading my original sani2c "Mission statement" written nearly 20 years ago, I was humbled to realize how our community has made this dream a reality. It reads…
sani2c MISSION STATEMENT
Driven by the commitment to achieve an extraordinary event, our purpose is twofold:

To responsibly organise a multi-day, paired mountain bike event that attracts the interest of both local and international competitors. We aim to bring the challenge of this multi-disciplined event within reasonable reach of all levels of athlete.
Through associated sponsorship and media interest, we aim to promote employment through tourism and conservation of this area for the benefit of its people and the event. By co-involvement of the local communities, we strive towards creating jobs where local worthy organizations are paid by the event to provide services to the event and thereby raise funds for their organisation. The event will strive to educate up skill and develop innovative ways to create opportunities for previously unemployed local residents along its route.
Yes, I know we may not say it often enough. It is you and all the sani2c riders we need to thank. You are all the reason for our success and all the wonderful stories we have around KAP sani2c #morethanaride. Thank you for the many opportunities you have opened for all our communities and partners.
May your 2019 bring you all the feelings we get from our KAP sani2c.
Here's to another wonderful year!

Farmer Glen
Farmer Glen and the sani2c team
Training Program #1
So, what do you need to do to have a great KAP sani2c ride?
Every year we explore this question and we listen to the feedback we receive from you in an effort to assist you to make your participation for the next KAP sani2c even more enjoyable.
In this edition of the KAP sani2c training newsletter we will discuss:
Training
Skills Training
1. Training
Designing training plans to cater for the needs of participants in the biggest stage race in South Africa is not an easy task and we had to create some time and equipment parameters to achieve this.
As mentioned in our previous newsletter, we will be using the world-leading Training Peaks software to communicate your program to you and where you can log what you have done.
If you don't have Training Peaks on your mobile device yet, please download the free application from your app store (Android or Apple).
The logo looks like this: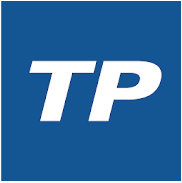 Before we look at the different training plan options, we need to look at a realistic goal setting. Your results at the KAP sani2c will have a direct correlation to the time you have available to train. You cannot have an expectation to podium in the Race if you have less than 10 hours to train per week. But if you have 8-12 hours to train per week, we are comfortable for you to set yourself a goal of 12 to 15 hours for the 3-days of riding. If you have less than 10 hours, but use the time you have wisely, you can still have a great KAP sani2c.
The 2019 KAP sani2c training plan is a 16-week program starting on Monday 21 January. As mentioned earlier, choosing the best training plan for you will be dependent on your available time as well as your equipment.
Please follow this link to register for your free KAP sani2c training plan:
www.absolutemotion.co.za/sani2c-coaching/
Remember, your success at KAP sani2c will depend on the consistency in your training leading up to the event.
Once we have received your registration a coach will be allocated to you. He/she will make contact with you to help you register on Training Peaks, get to know you a bit better and to tweak the training plan to accommodate any other races you might be doing between now and your sani2c event, etc.
2. Skills Training
One of the most requested service after 2018 was that of skills training. Skills training is a difficult thing to offer as one need to be face-to-face with you to share knowledge. But, we listened and for 2019 we have engaged the services of IMBA Qualified MTB Skill Instructors to assist you.
The cost for the training will be R350 per person (normally R650 pp) for a 4-hour "MTB Essentials" skill training session.
If you are interested, please click here so that we can have a better understanding of number of people we need to cater for in determining the best venue.
We will be in direct contact with you if you have indicated that you would be interested in skills training to communicate venue, time and any other information you would need to make this day special.
We are excited about being on this journey with you in preparing for the 2019 KAP sani2c.
Should you have any questions regarding training, please do not hesitate to contact the team at Absolute Motion: [email protected]
Here's to the best KAP sani2c of your life!
The Absolute Motion Coaching Team