A community-driven event benefitting the local schools and charities along the route.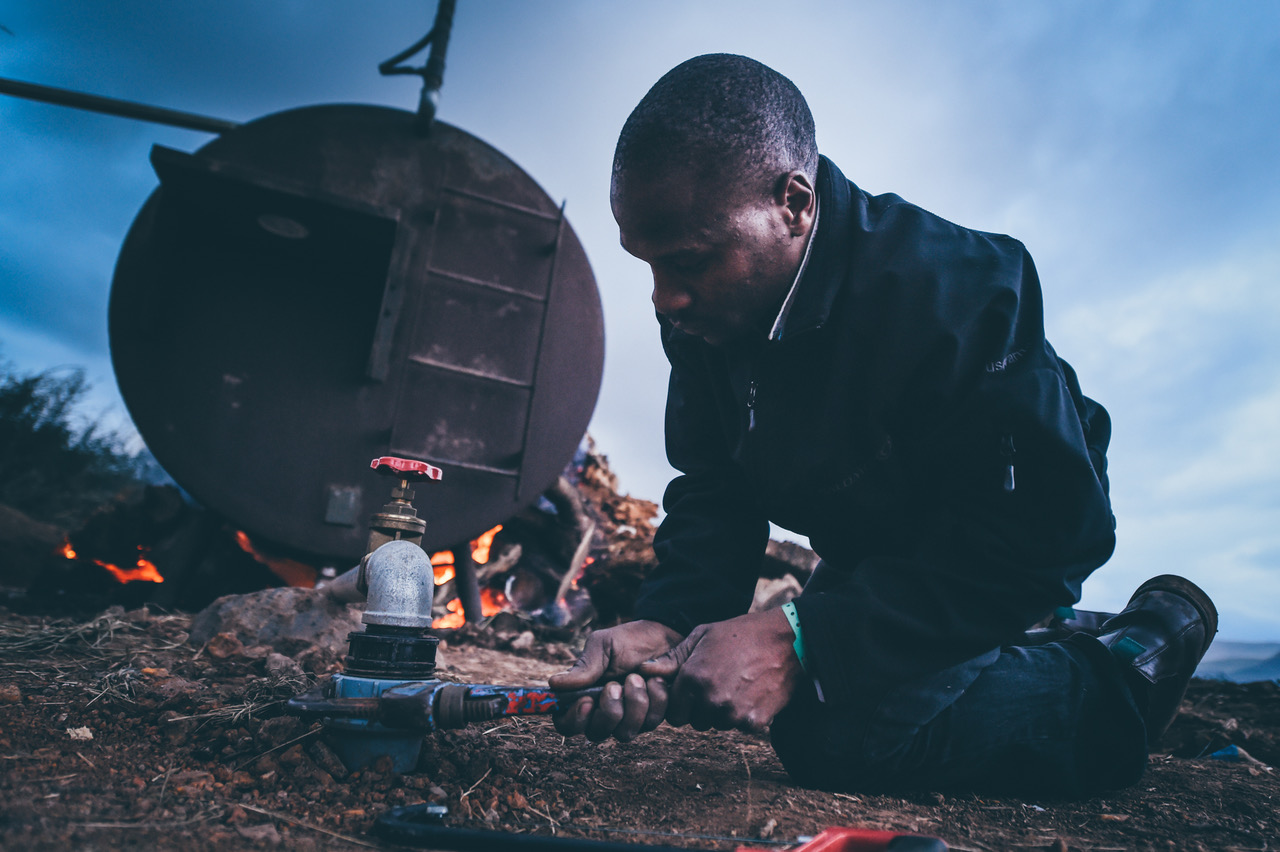 ---
sani2c started in 2005 as a fundraiser for Lynford, a small farm school in Ixopo.
As the event grew, more community members, schools and charities living in close proximity to the route were offered the opportunity to add value to the race by helping with the many logistical operations incurred by an event of this magnitude. From bike washing to water tables, it is a way for these communities to raise money and work together for fun, for their worthy organisations. Today, there are a total of 13 communities and 23 schools/charities and environmental groups that benefit from the event. For most, this is their biggest fundraiser of the year.
The following has been distributed to the various sani2c beneficiaries:
2005 - In excess of R325 000
2006 - More than R1,25 million
2007 - R1,6 million
2008 - With the two events, in excess of R3.15 million
2009 - R4,2 million
2010 - R4,6 million
2011 - R4,8 million
2012 - R6,2 million with addition of the Trail
2013 - R6,6 million
2014 - R6,8 million
2015 - R8,3 million
2016 - R9,4 million
2017 - R9,6 million
2018 - R10 million
Further to this, an estimated R5 million is spent by entrants purely on accommodation (pre and post the events) in the Underberg and Scottburgh areas. KwaZulu-Natal tourism estimates that sani2c generates over R50 million for the region and a further R9 million is generated for the country by international competitors.
In addition, the building of permanent race villages have created job opportunities for the neighbouring rural people in an area where employment is desperately needed. In many cases, locals have been upskilled and employed as builders, tilers, carpenters and plumbers.
Here are a few of our #morethanaride stories
SOSIBA'S LEGACY
Lynford is a small independent school that serves the greater Ixopo community, and sani2c was started as a fundraising event for this school, when Farmer Glen was a parent on the school board at the time. Petro Sosiba has been part of Farmer Glen's team since arriving to help with installing a fence at Lynford School nearly 20 years ago. Petro was born and raised in the Umkomaas Valley and was educated at Msayana School, one of sani2c's long-standing beneficiaries. He rightfully went from a fencer working at the school to Farmer Glen's right hand man, due to the initiative, commitment and passion he showed for his work. Many of the now infamous sections down the Umko Drop, such as Yankee's Doodle, Murray's Meander, Nicks Pass and Sosiba's Section, were scouted with Petro's help and knowledge of the various paths in the valley. He now leads the building and development team. This year, Petro's son Aphelele is in Grade 2 at Lynford School, where he is currently on a sani2c bursary – an amazing example of how sani2c supports its communities.
BEADING MEMENTOS
Hlanganani Ngothando Organisation have been making the now famous bike bracelets from the get go. The home is a daycare and weekly residential facility for disabled children and young adults in Bulwer, not far off the sani2c route. They have been hard at work making your bracelets and would like to thank the sani2c team and riders for allowing them once again to get some funds back to unemployed and disabled people in the community. When you get your beaded bracelet at the start of Day 2, cherish it. A lot of love, time and care has gone into it. Remember the hands behind your gift and let this motivate you on your way to Jolivet.
hno.co.za
TILING FOR TOMORROW
Musa is from Jolivet, home of sani2c's stage 2 overnight race village. In 2015, Tile Africa partnered with sani2c and has contributed over 7 500m2 of tiles, adhesive and grout towards the continued upgrading and building of permanent race villages at both Glencairn Farm and Jolivet. But not only has Tile Africa assisted with materials, more importantly, its contribution has benefited and uplifted members of the Jolivet community. Tile Africa made it possible to up-skill three tilers, one of whom was Musa. Since tiling at sani2c Musa has established his own successful tiling business and is in big demand. So much so that we have to book him long in advance to do our work in the race villages. Tile Africa was fundamental in creating this opportunity. Every product contribution like this enables sani2c to create more employment.
ANIMAL MATTERS
In March 2016, sani2c funded the first animal sterilisation and vaccination weekend held at Jolivet. Since then there have been a further three, one in the Umkomaas Valley in September 2016 and another at Jolivet in March 2017 and June 2018. Together with Rural Animal Welfare (an organisation started by Ixopo/Highflats locals Sally Hayter and Glynnis Shewan) and local vets, 299 animals have been sterilised and 927 dogs inoculated and treated throughout this initiative with KAP sani2c. The positive impact on both the people and the animals in the rural communities along the sani2c route is enormous and sani2c wishes to continue its partnership with Rural Animal Welfare in the years to come. Rural Animal Welfare would like to thank the sani2c riders who donated to their charity during the entry process. Just under R45 000 was raised which will be used to assist them in further projects sani2c is not directly involved in.
PUTTING DOWN ROOTS
sani2c aligns itself with environmental sustainability and runs an innovative tree planting programme that involves numerous local landowners. The unique model for the programme starts with voluntary donations from riders and sponsors that generates a pool from which around 3 000 saplings are purchased each year. Local landowners are then approached and offered the opportunity to plant these trees on their land, and urged to ensure their survival and well-being.